Professional Painting Services
in & around Cincinnati, Ohio.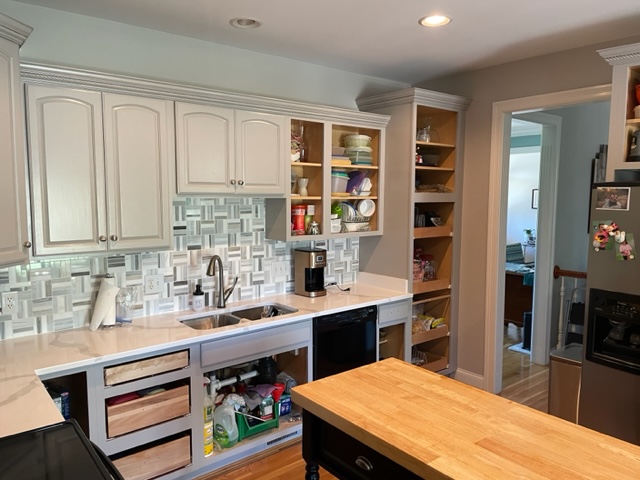 Kitchens
Spruce Up Your Kitchen with a Pop of Paint!
Ready to jazz up your kitchen? Painting is the secret ingredient you need.
It's an easy and fun way to transform your kitchen into a stylish and personalized space. Say goodbye to dull walls and hello to a burst of color!
Choose your favorite shades and make your kitchen a vibrant and inviting place to cook and hang out.
Let your creativity shine and give your kitchen a cool makeover!
bathrooms
Turn Your Bathroom into a Colorful Oasis!
Want to give your bathroom a fun makeover? Painting is the way to go!
With just a few brushstrokes, you can transform your bathroom into a vibrant and exciting space.
Say goodbye to boring walls and hello to a splash of color! Choose your favorite shades and make your bathroom a cool and cozy place to relax.
Let your creativity shine and enjoy your colorful oasis!
Doors & Baseboards
Enhance Your Home's Aesthetics with Painted Doors and Baseboards!
Looking to elevate the visual appeal of your home? Painting your doors and baseboards is the perfect solution.
With a fresh coat of paint, you can revitalize these often overlooked elements, adding a touch of elegance and cohesion to any space.
Transform your home's interior instantly and achieve a polished, cohesive look with beautifully painted doors and baseboards.
Staining & Refinishing
Revive Your Home's Interior with Stained and Refinished Walls!
Ready for a stunning interior makeover? Staining and refinishing your walls is the answer.
Unlock the natural beauty of your space by bringing out the rich textures and grains of your walls.
Embrace warmth and sophistication while adding depth and character to your home.
Elevate your décor with a touch of elegance—stained and refinished walls are the ultimate statement of style.
Cabinets
Transform Your Space with Painted Cabinets!
Looking for a cost-effective way to revamp your kitchen or bathroom? Painting your cabinets is the answer.
Instantly breathe new life into your space with a fresh coat of paint. Update outdated cabinets, enhance your style, and create a modern, personalized look.
With endless color options, you can achieve a stunning transformation that will make your cabinets the highlight of any room.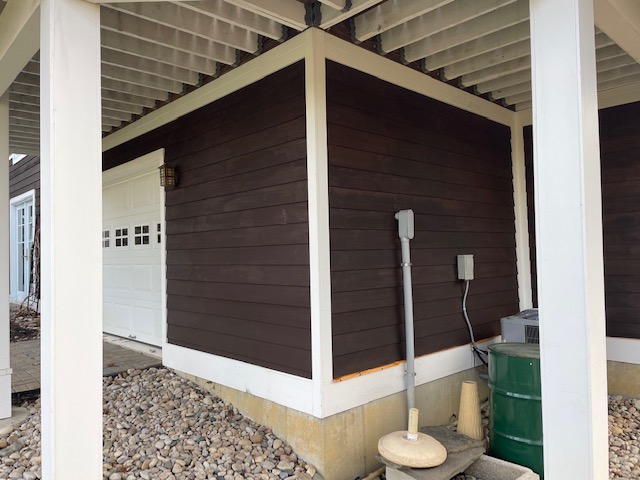 Walls
Elevate Your Curb Appeal with Exterior Painting! Ready to make a lasting impression?
Paint the outside of your home for a remarkable transformation.Enhance its beauty, protect against the elements, and create a fresh, inviting look.
Stand out in the neighborhood with a personalized color scheme that reflects your style.Increase your home's value and curb appeal—paint the outside and turn heads today!
Decks
Want to enjoy your deck to the fullest?
Give it a fresh look with a coat of paint! Transform your outdoor oasis into a vibrant, inviting haven.
Enhance durability, protect against weathering, and revitalize worn-out surfaces.
Create a stylish and welcoming atmosphere for entertaining or relaxing. Paint your deck and elevate outdoor living to a whole new level!
Fences
Looking to upgrade your outdoor space? Painting your fences is the key. Transform dull, weathered barriers into eye-catching features.
Boost curb appeal, increase privacy, and protect against the elements. With a fresh coat of paint, you can revitalize your fences and elevate your property's aesthetics.
Create a stylish and inviting environment with painted fences that make a lasting impression.
siding
Ready for a dramatic transformation? Paint your siding and watch your home come to life.
Say goodbye to dull exteriors and hello to vibrant curb appeal.
Protect against the elements, increase longevity, and personalize your home's style.
With a wide range of colors to choose from, painting your siding is the ultimate upgrade that will make your home the envy of the neighborhood.
outbuildings
Don't neglect your out-buildings—give them a makeover! Painting these structures is the key to enhancing your property's overall appeal.
Transform faded sheds, barns, or garages into attractive features that complement your home.
Protect against weathering, increase durability, and create a cohesive look.
With a splash of color, you can revitalize your out-buildings and elevate your entire property's aesthetic.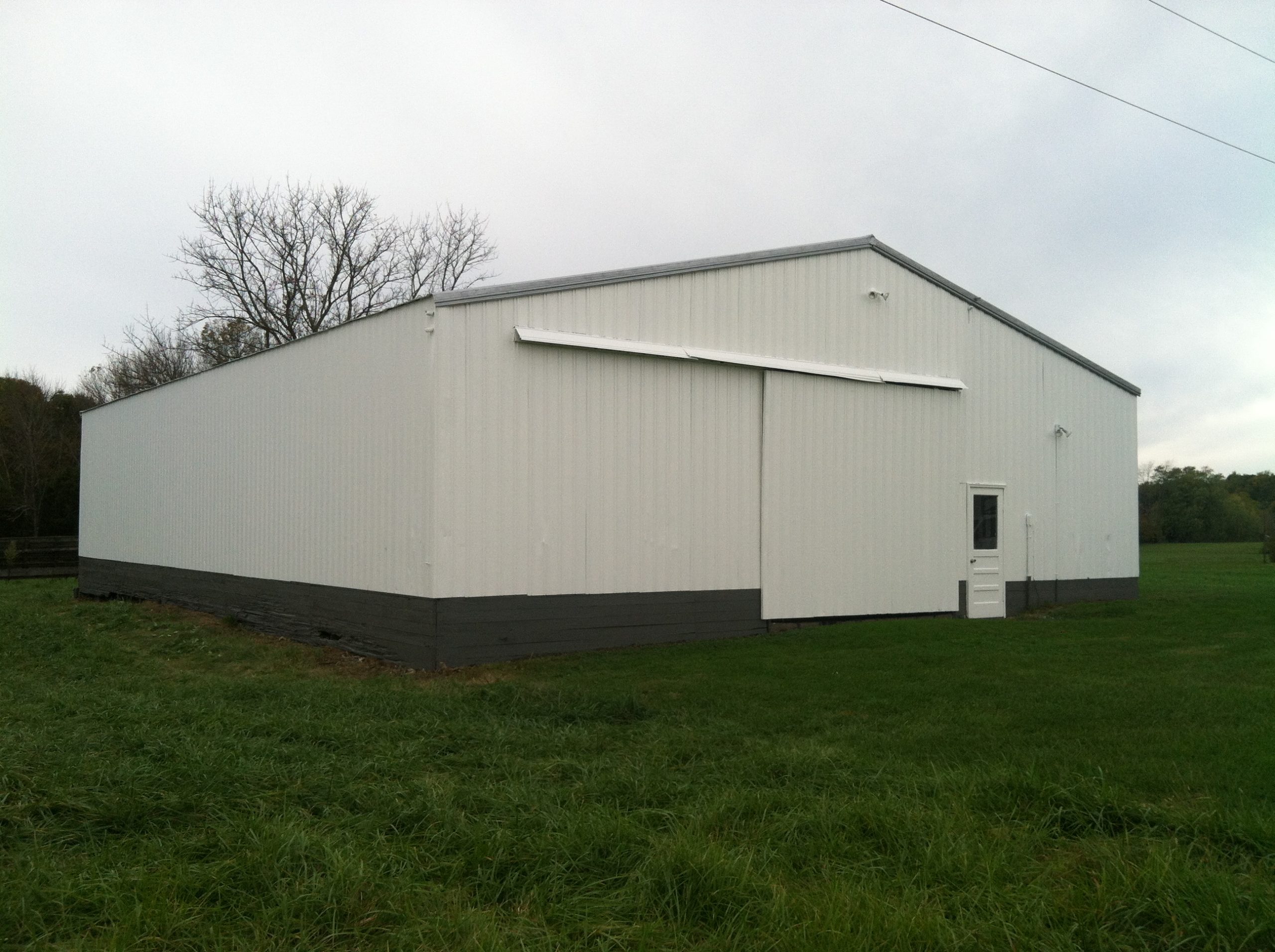 Siding
Ready to make a lasting impression? Paint your business's siding for a remarkable transformation.
Enhance curb appeal, showcase your brand, and attract customers with a fresh, eye-catching look.
Stand out from competitors and create a professional, inviting atmosphere. With a variety of colors and finishes to choose from, painting your siding is a smart investment that will elevate your business's image and success.
Interior Walls
Unleash the power of colors to enhance your brand's identity! Painting your interior walls offers a unique opportunity for effective branding and marketing.
Create a cohesive and memorable experience for customers by incorporating your brand colors and logo.
Leave a lasting impression, foster a positive atmosphere, and showcase your professionalism.
Reinforce your brand messaging and elevate your business's image in a visually striking and impactful way.
doors & windows
Give your brand a powerful visual boost by painting your doors and windows. Enhance your business's curb appeal and create a lasting impression on customers. Incorporate your brand colors, logo, or unique designs to reinforce brand recognition.
With painted doors and windows, you can showcase your professionalism, create a cohesive look, and attract attention in a competitive market.
Maximize your branding and marketing impact with this simple yet effective transformation.
ceilings
Don't overlook the power of your ceiling in your branding and marketing efforts. Paint your ceiling to create a unique and immersive experience for customers.
Incorporate your brand colors, patterns, or logos to reinforce brand recognition and create a memorable atmosphere.
Transform your space into a visual delight that leaves a lasting impression. With a branded ceiling, you can elevate your business's image and stand out from the competition with style and flair.
Floors
Transform Your Business Space with a Branded Floor!
Take your branding and marketing to the next level by painting your floor. Make a lasting impression on customers as they step into a visually captivating environment.
Incorporate your brand colors, patterns, or even a customized logo to reinforce brand recognition.
Create a cohesive and immersive experience that sets your business apart. With a branded floor, you can leave a memorable mark and showcase your commitment to excellence in every step.
Our Story
Discover the Difference with Clemens Painting, Inc
When you choose us, you can expect a team of skilled painters who will treat your property with utmost care. Our crew is dedicated to providing top-notch service, ensuring your satisfaction at every step of the process.
We use high-quality, safe, and lead-free paints and supplies sourced from trusted brands like Sherwin Williams.
Since 1990, our mission has been to surpass your expectations through our outstanding workmanship and meticulous attention to detail.
Owner & Operator
Paul Clemens
Let us introduce you to Paul Clemens, the passionate owner and founder of Clemens Painting, Inc.
As a reputable residential and commercial painting company based in Milford, Ohio, Paul has built a legacy of excellence.
However, his true measure of success lies in his roles as a loving husband, father, and grandfather.
Take the first step towards transforming your property with Clemens Painting, Inc. Call us today and experience the difference firsthand!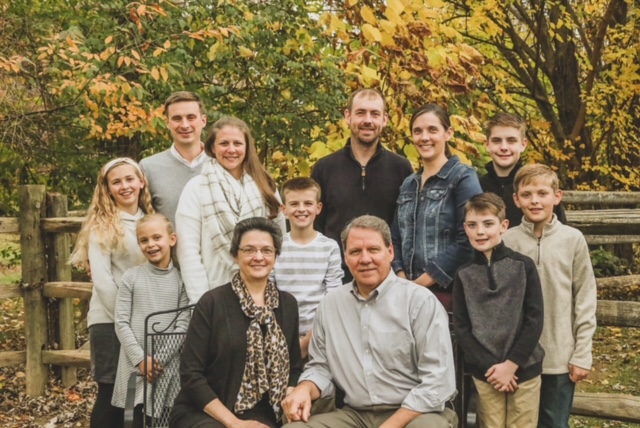 Paul, Sergio and crew were superb! They painted the entire interior of my newly-purchased home. The transformation of the home is beyond description. They were early with completion of the project, the entire team was courteous, they cleaned the areas up thoroughly every day and at completion and were responsive to any questions or changes. The color choices were perfect and I would recommend them to anyone.
We hired Paul to paint our two story foyer, large living room, and dining room. The prep work for the foyer involved removing old wallpaper and skim-coating the walls before painting. Paul did all the work himself, and did a great job. He also offered good advice and kept us informed about progress and issues.
Steven A. in Cincinnati, OH
Paul painted our kitchen cabinets, dining room, and kitchen area. He did an amazing job! The entire project only took about 4.5 days and he was so professional and clean! I could not have hired a better painter. He is very personable, and you can tell how passionate he is about his work. I will definitely hire Paul again in the future.
Olivia S. in Cincinnati, OH